On the surface, the real estate market is starting to look a lot like it did in 2006, just prior to the housing crash. One of the factors many are pointing to is the availability of mortgage money with low down payment loans. This is causing fear that we're returning to the bad habits seen 15 years ago. Many people are wondering if we are in a housing bubble. Let's take a look at why this is simply not the case.
Several times a year, the Mortgage Bankers Association releases an index titled The Mortgage Credit Availability Index (MCAI).
Basically, the index determines how easy it is to get a mortgage. The higher the index, the more available mortgage credit becomes.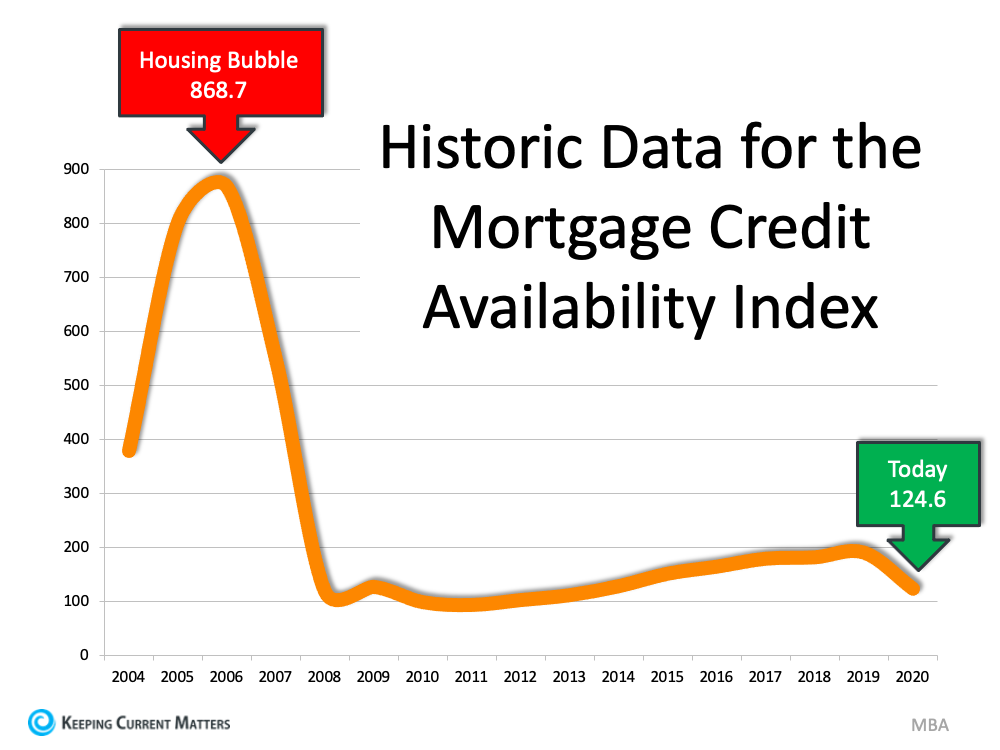 As we can see in the graph above, the index stood at about 400 in 2004. Mortgage credit became more available as the housing market heated up, and then the index surpassed 850 in 2006. When the real estate market crashed, so did the MCAI (to below 100) as mortgage money became almost impossible to secure. Although lending standards have eased somewhat since then the current index is still below 150, which is about one-sixth of what it was in 2006.
Why did the index rage out of control during the housing bubble?
The main reason was the availability of loans with extremely weak lending standards. To keep up with demand in 2006, many mortgage lenders were approving loans without always going through a verification process to confirm if the borrower would likely be able to repay the loan. Some of these loans offered attractive, low interest rates that increased over time. However, as the rates increased, borrowers struggled to pay their mortgages.
During the housing boom, many mortgages were written for borrowers with a FICO credit score under 620. Today, lending standards are much tighter as the U.S. government tightened the requirements and issued new regulations. Lenders are more cautious about lower credit scores. According to Ellie Mae's latest Origination Insight Report, the average FICO® score on all loans originated in February was 753.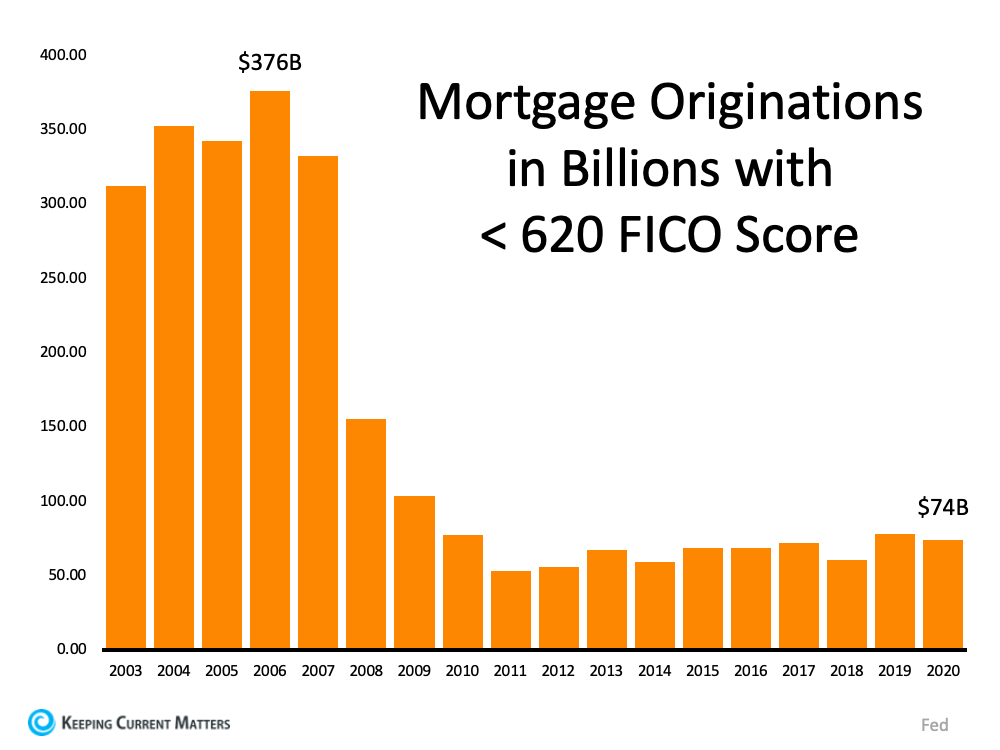 The graph above shows the billions of dollars in mortgage money given annually to borrowers with a credit score under 620. In 2006, mortgage entities originated $376 billion dollars in loans for purchasers with a score under 620. Last year, that number was only $74 billion.
Bottom Line
In 2006, lending standards were much more relaxed with little evaluation done to measure a borrower's potential to repay their loan. Today, standards are tighter, and the risk is reduced for both lenders and borrowers.
In a recent article, Lawrence Yun, Chief Economist for the National Association of Realtors (NAR), discussed the state of today's housing market. When addressing whether or not today's high buyer competition and rising home prices are evidence of a housing bubble, Yun said that this "is not a bubble. It is simply lack of supply."
Today's housing market is healthy, and rising prices are driven by real buyer demand. These are two very different housing markets, so there's no need to panic over today's lending standards. Contact Arrive Real Estate Group to learn the best ways to navigate the current market.